Productivity
Productivity Wednesday #7 : Use Email to Connect with Potential Followers
By Derek Neighbors, Published on December 12, 2012
Looking to build your connectivity on LinkedIn? Increase your followers on Twitter or friends on Facebook? Chances are you already communicate with a lot of people via e-mail, but you haven't taken the time to connect with them elsewhere.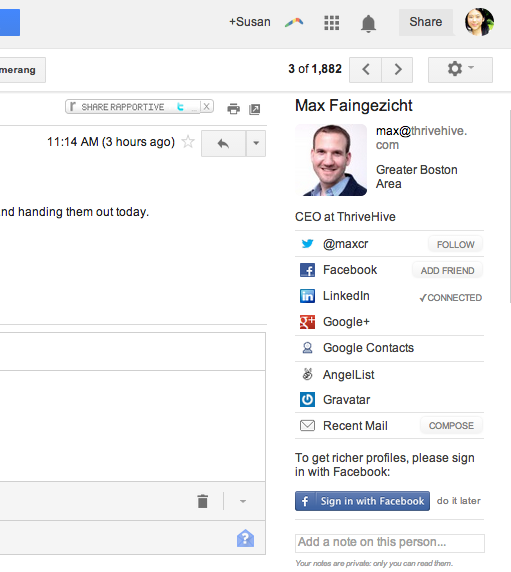 Rapportive to the rescue. Rapportive plugins into GMail and replaces those pesky advertisements on the right side panel with useful information. It takes the primary contact in the email and will show you their twitter stream. It let's you know if you are connected to them on Facebook or Twitter. If you aren't it makes it one click to start following them. It shows you whether they are on LinkedIn and if you are connected. Again it is a single click to invite them to connect with you.
It shows a ton of other social profile information and allows you to keep notes. The best part is that if you hover over any recipient or sender in the email it will pull up their Rapportive data.
Pretty slick stuff. If you are using Mailplane it is easy as pie to install.